The Policy of Trading-in Old Sand Washing and Recycling Machine for New Ones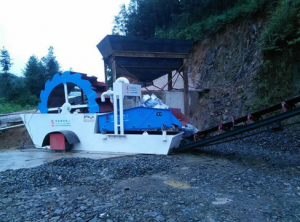 The activity of trading-in old machine for new ones have already carrying out for almost half a month.
We visited Luoning customer on December 13th, and want to know the usage condition of sand washing and recycling m,achine.
We can see the scene is in a mess, the boss is anxious all day.When he knows Longzhong Heavy Machinery is holding the activity of trading-in old equipment for new ones, he is very excited. But the old equipment is not brought from Longzhong Heavy Machinery Company, so it will be a little trouble when discount, but the boss is sincere, and he loves LZZG sand washing and recycling machine very much.
Longzhong Heavy Machinery Company will do far more and live up to that expectation!