New energy-saving dewatering screen.
2018-03-02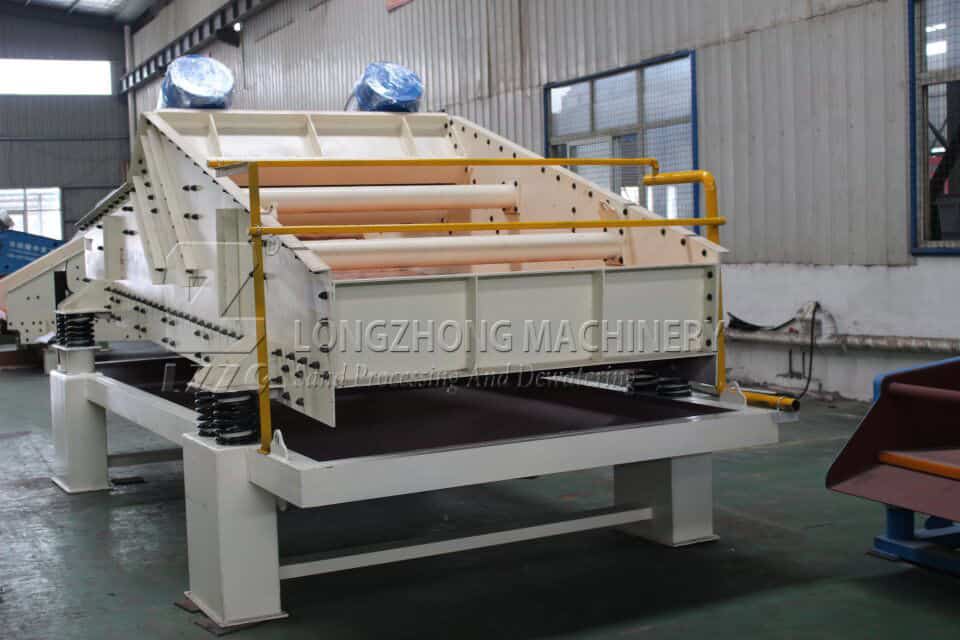 LZZG new energy saving dewatering screen is a new type of dry discharge dewatering machine, which can be used in the dry and plastic operation of various kinds of ores, rocks and coal, and has the characteristics of good effect and high efficiency.
First of all, the LZZG new type of energy saving dewatering screen in longzhong is a kind of dry equipment for ore, which is used in the secondary dehydration of materials. Therefore, it can be combined with different equipment to produce different production lines to meet different production needs, especially in ore dehydration, stone preparation, cement industry and construction industry.
The device can dewater the material to the desired size and shape, which is a favorite of users.
In addition, the new type of sieve dewatering screen equipment in use process is low failure rate and long service life, which is advantageous to save the user cost of investment and allows users to enjoy more cost-effective investment.