Mine tailings management is not only about personal benefit
2016-08-25
Mining out of more than 80% are turned into tailings, which caused a greater social harm, including environmental pollution, waste of resources, security risks, land occupation and other four aspects. In the increasing amount of tailings, the state, local governments, enterprises and so on are concerned about the use of tailings.
The recovery of valuable components of tailings is the first consideration to recover valuable metals and minerals from tailings in the tailings utilization. Such as the nickel mine further recovery from tailings of nickel, the recovery rate of nickel increased from about 50% to 90%. Copper mine tailings recovery of iron and copper, about 16.94% tons of copper concentrate can be obtained annually grade 2.56t, grade 53.5 of iron concentrate 43% tons, an annual output value of 80 million USD.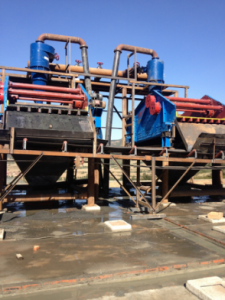 Long heavy manufacturing all the equipment of tailings recycling, decades service in the market to achieve a good reputation. Up to now, LZZG design several kinds of tailings dry row sieve, which cost less investment, and get the highest return of the system. A set of heavy LONGZHONG tailings disposal simulation system in the workshop, can simulate the tailings dry drainage treatment effect site. A lot of customers drove with the material on the spot, the effect of the test machine to make customers very satisfied.