New Mobile Washing Plant( Sand And Gravel Pit)
2016-05-06
A new mobile washing plant is operational at S.A. André Boureau's new sand and gravel pit located at Lanty-sur-Aube and is successfully producing commercial products while recycling 90 % of the water used in the plant. S.A. André Boureau is a family-owned quarry company located in the Haute-Marne region in the north-east of France. Operational since 1965, their quarries produce over 300 000 t of sand, gravel and aggregates every year for use in a wide range of applications including the construction and maintenance of roads. The company's activities include earthworks, demolition, road works, creation of networks, equipment hire, and the sale of sand, aggregates and building materials.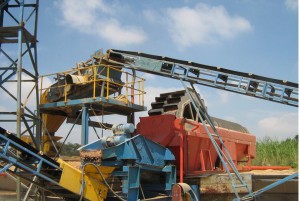 n 2014 S.A. André Boureau opened a new sand and gravel pit at Lanty-sur-Aube, a short distance from their existing quarry which has come to the end of its deposits. The company wanted to introduce modern mobile washing technology in order to maximize productivity from the new pit, and to allow the flexibility to move the wash plant as and when necessary. In early 2014, LZZG became directly involved with S.A. André Boureau on a technical and commercial level. This was the beginning of a close collaboration between client and manufacturer which has resulted in the successful installation of the new plant specified to the exact needs of S.A. André Boureau.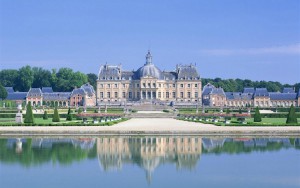 he new plant consists of TS1845 mobile washing plant and a thickener. This represents the first system in France for LZZG. The plant has a capacity of 100 t/h and is processing 0-60 mm alluvial limestone material to produce a 0-4 mm washed manufactured sand as well as 4-8 mm and 8-20 mm washed grit. The retainings, 20-60 mm gravel, are crushed and reintroduced into the installation. The 0-4 mm sand product has been produced with maximum retention of +75 µm material and the efficient removal of -75 µm material. The thickener significantly reduces the area required for ponds onsite at the pit and enables the recycling of more than 90 % of the water used in the washing plant which leads to a substantial reduction in the volume of water that has to be provided for the system.
Jean-Charles Gillet, Managing Director of S.A. André Boureau, commented, "We are concerned with reducing costs, increasing efficiency and reducing our environmental impact. The system guarantees that we can achieve all three of these goals while complying with environmental requirements." S.A. André Boureau will celebrate its 50th birthday in 2015 and plans are underway to mark the special occasion with an open week event to give visitors an opportunity to visit LZZG washing plant and witness the new equipment in operation.